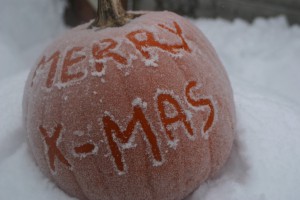 When we see Halloween decorations dominating the stores and neighborhoods, we all know Christmas decorations are not far behind.
With four Sundays left until the start of Advent, now is a great time to determine what the tone of your Christmas will be. Will it be all about decorations and shopping, gifts and food? Or will Jesus, "the reason for the season," be central to your celebration?
Prepare Now
The first Sunday of Advent 2015 is November 29. Here are 4 things you can do to prepare for Advent:
Pray that God will prepare your heart to focus on Him in a special way during Advent, and to lead you to celebrate the season in a way that will bring you closer to Him.
Decide on a reading plan. What and when will you read? Will you read Advent scriptures and light the candles weekly? Daily? Will you do your Advent readings alone or with your family? Plan time –will you read after dinner? First thing in the morning? Purposing a regular time for Advent will help you to be more consistent as well as make this time special.
Make or purchase a wreath and Advent candles. Boxes of Advent candles in the traditional colors are sold, but you can often buy individual candles less expensively. If you wait until right before Advent begins, however, the traditional colors may be hard to find. But don't let that stop you, you can use any colors you like. Depending on the wreath you use, you may need to add the center candle separately. This one is usually white, since it reminds us of the birth of Christ and is lit on Christmas or Christmas Eve.
Consider a service project. There are many ways to give at Christmas. Perhaps you will feel led to be involved with a charitable organization that collects toys and personal items for those in need, either in your community or in a foreign country. Perhaps you will feel led to put money in the Salvation Army bucket. Or perhaps you will spend time doing something extra for a neighbor or friend who could use your help. There are always ways to help people in need, but Advent is a good time to be intentional and prayerful about how you are called to give.